The husband-man and I are reading aloud:
A Thomas Jefferson Education
by Oliver DeMille. I love this book about education and am glad my hubs is letting me share it with him. This book is primarily for homeschoolers, but I really think it would benefit anyone who wants to learn, no matter what type of learning they choose. The idea is that the best education comes from mentors and the classics, as Thomas Jefferson was taught. You can see
my review of the book here
.
Read-aloud with the kids:
The Indian in the Cupboard
by Lynne Reid Banks. So far so good. The kids are truly enjoying this story. (Although we haven't read anything they loved nearly as much as
The Lion, The Witch and the Wardrobe
) I do substitute and skip over words here and there (like kill and stupid...), but other than that, this book has been a great addition to our read-alouds.

My personal reading: Emma by Jane Austen. I had read Emma before, of course. I mean, Pride and Prejudice is my all-time favorite book. However, I am enjoying Emma even more than ever. I remember finding it so wordy and a bit slow, but going in this time with those expectations has made it thoroughly enjoyable. What wit!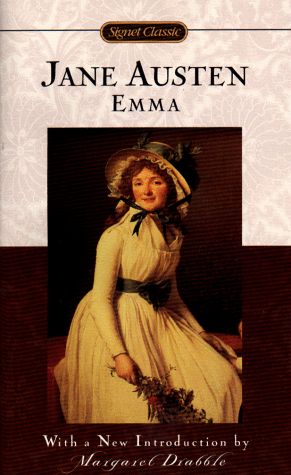 What are you reading? Do you have suggestions for great family read-alouds? I'm always looking for more!

PS. Don't forget the Giveaway! You have until Thursday night.