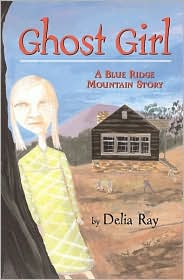 Review by our resident author,
Joyce Moyer Hostetter
April Sloane lives a hard life in the Blue Ridge Mountains of Virginia. Not only is she ridiculed for her white blond hair and eyelashes but she also carries guilt related to her brother's death. Her mother is depressed, angry, and emotionally unavailable.
But, at least, there is Aunt Birdy (actually her grandmother) whose home is a refuge and a place of joy. And unexpected hope arrives when April learns that President and Mrs. Herbert Hoover, who have a mountain retreat in the area, are building a school for the local children.
Aunt Birdy convinces April's mother to let her attend the school. There she finds a friend in the teacher, Miss Christine Vest. April is enthralled with her teacher and surprised to learn that this refined, educated woman also comes from humble beginnings.
Miss Vest, the Trumans, and Aunt Birdie bring hope to April's otherwise oppressive life. But ultimately, April's brokenness is in her own hands. Only she can decide to repair or reject her family relationships.
Delia Ray has skillfully woven fact and fiction to bring to our attention an otherwise obscure bit of presidential history. Through an extraordinary main character and a compelling story Ray reveals how education and compassion transformed an isolated mountain community.
Highly recommended historical fiction for upper elementary and middle school readers.